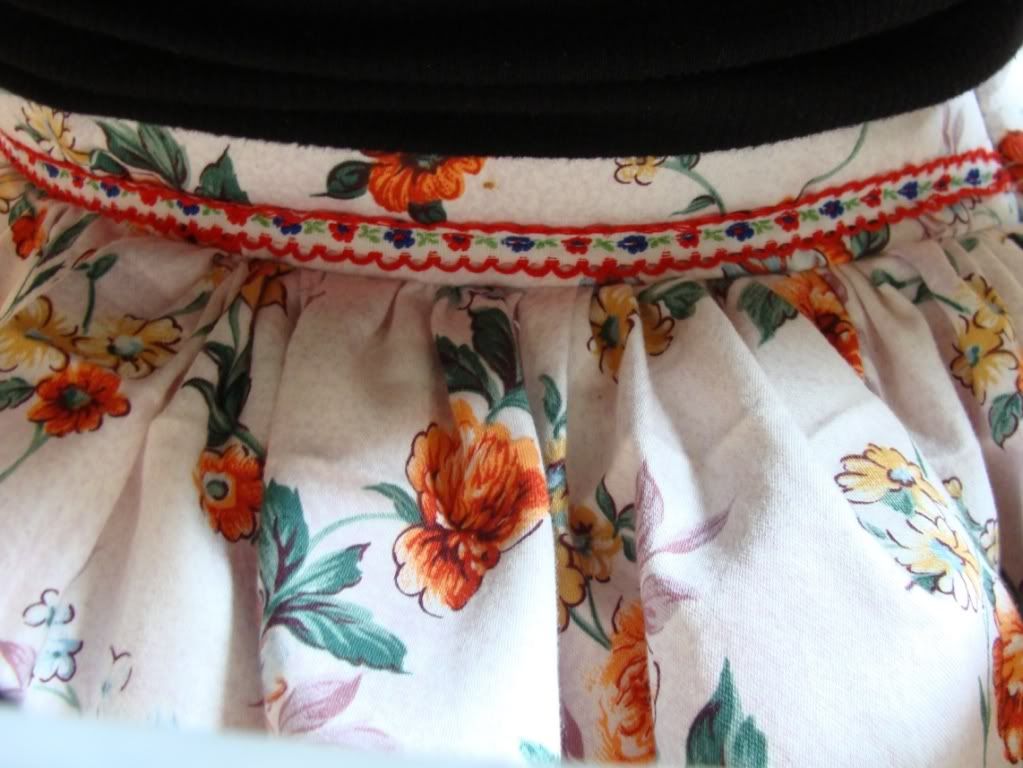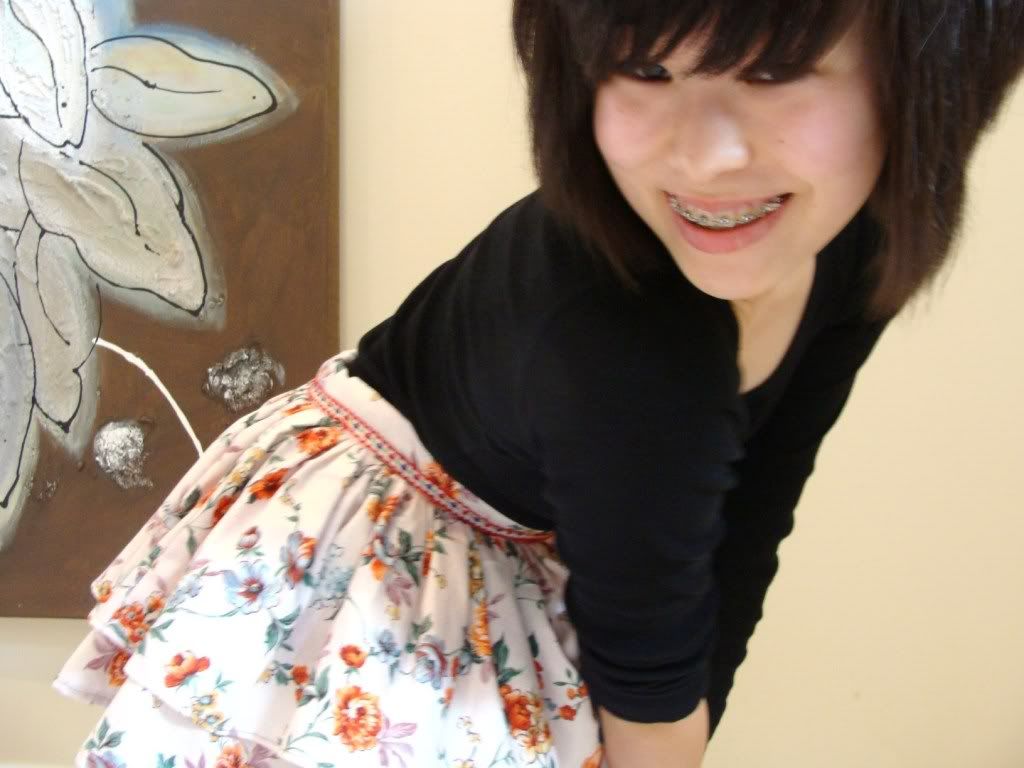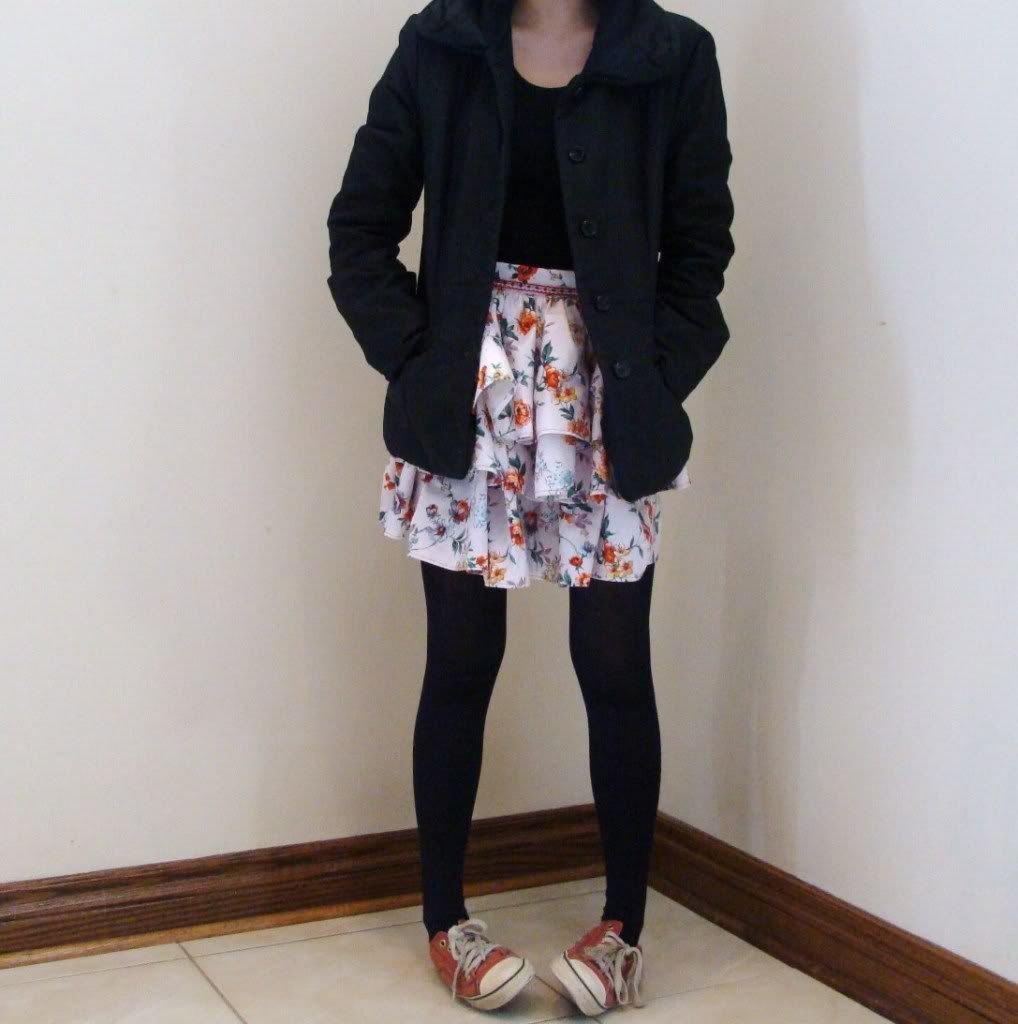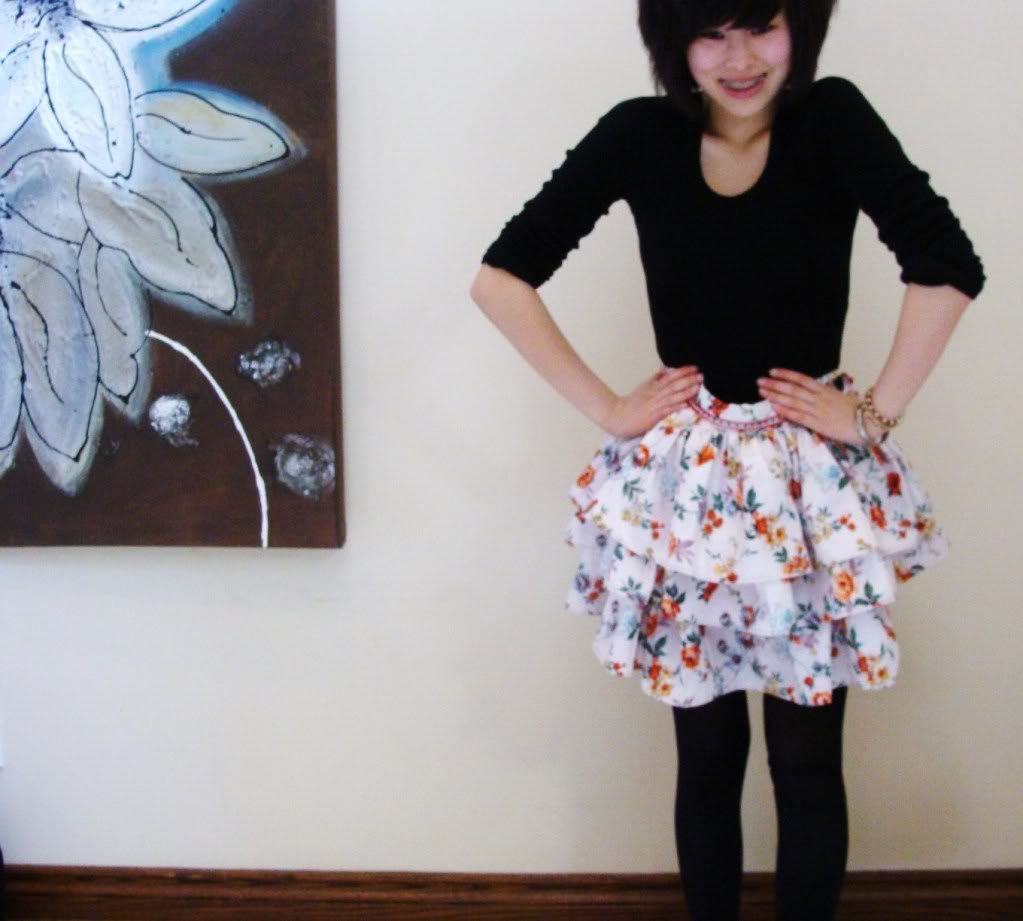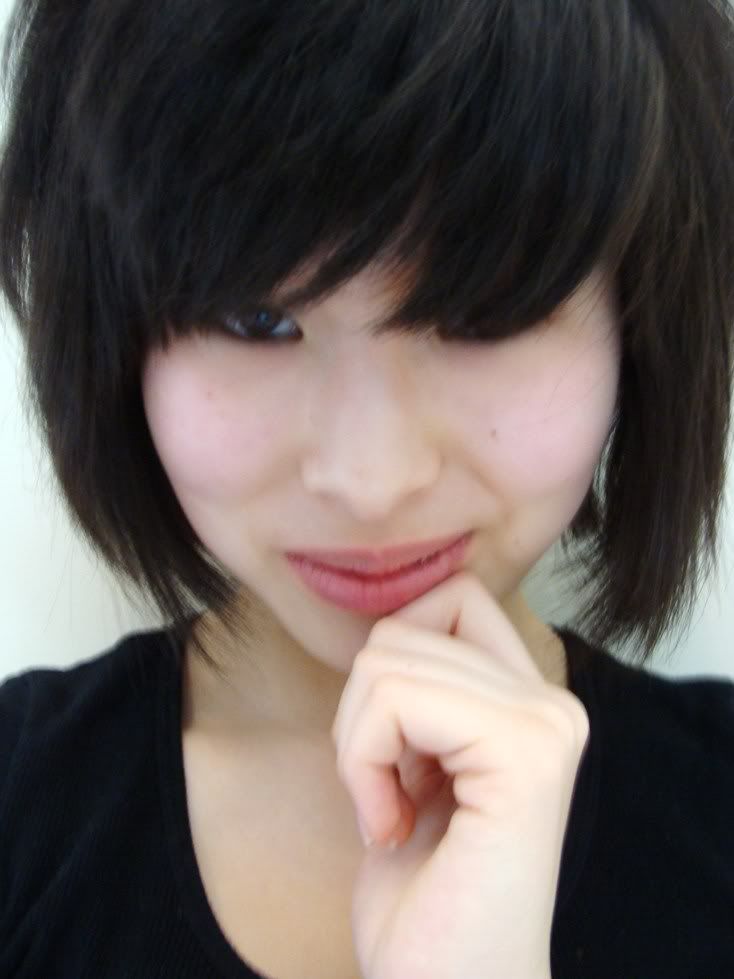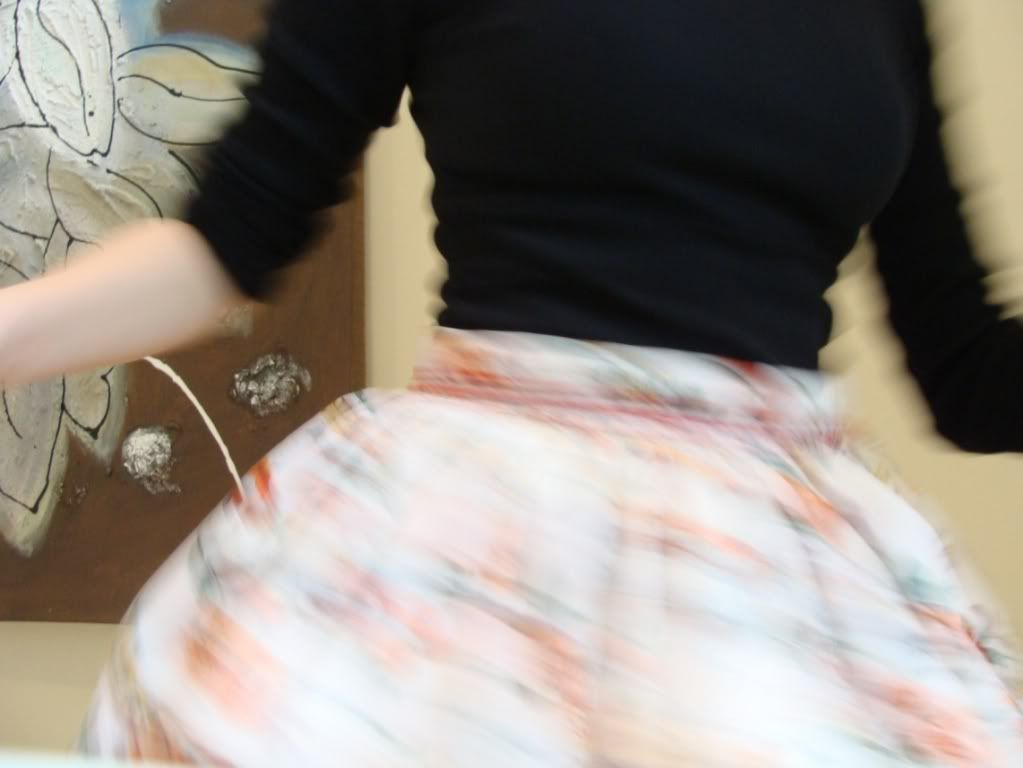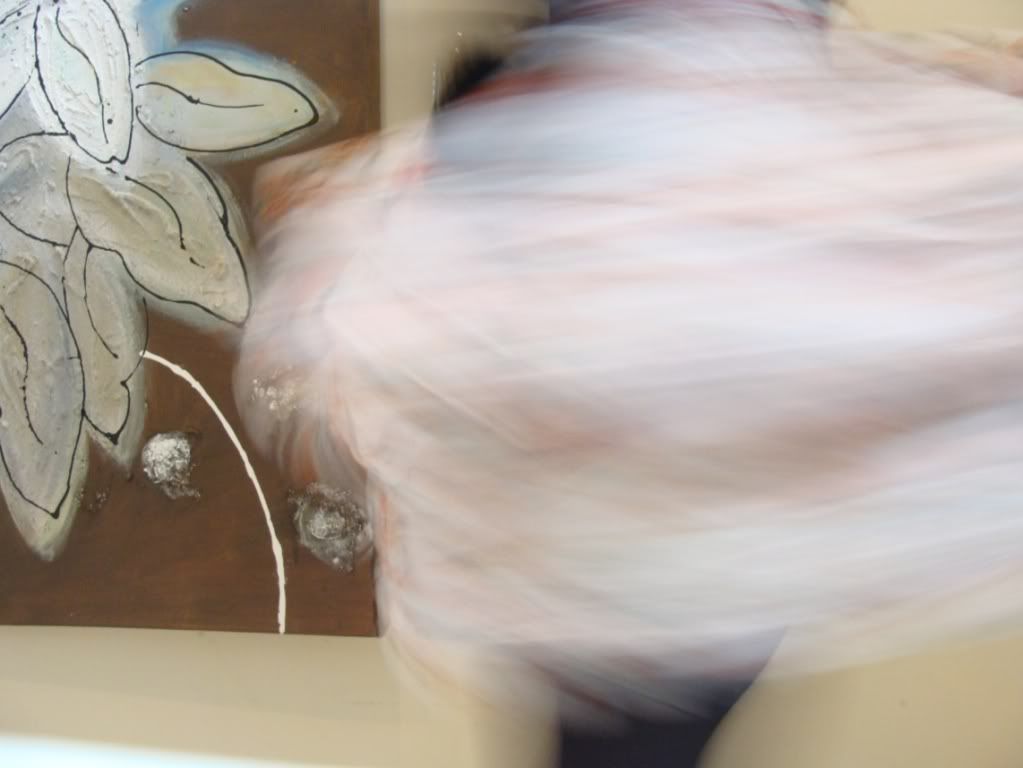 Skirt: self made, Shoes: Payless, Jacket: Korea, Black shirt, Black tights, Assorted bracelets.

Things to learn from the past 10 days:

1) Adam Lambert touched himself too much last Tuesday.
2) Knowing had one of the worst endings I've ever seen. Ever. Creepy whisper people were scary.
3) One boy actually called dress-down days at school "Elisa (last name) day" Erm...?
4) Weardrobe accounts are laughably easy to make. I made one for the sake of entering the polka-dot contest - opportune timing. Fingers crossed?
5) Big skirts make for big conversation at school.
from the last post, I wanted to pass for 13 so I could get a cheaper ticket! Just to clear things up...I'm 14, by the way. :)
I had lots and lots of fun making this skirt! It just keeps getting easier, and so much more fun each time. I broke 3 needles in the process on the machine because it was so thick. Whoops.
Have a good week!
I get some questions in comments, and I'm not entirely sure where or when to answer them, so if you'd like some questions answered in a Q&A post, please post some!
LOVE
LOVE
LOVE
LOVE
LOVE
LOVE
LOVE
LOVE
LOVE
LOVE
LOVE
LOVE